Words from the President - Bill Armour
My first recollection of singing was at secondary school when my voice broke at an early age. This condition caused my teacher to tell me, unceremoniously, to "shut up – you are upsetting the balance of the choir". In later years I told that story to a singing teacher I had. She was horrified at someone being discouraged from singing at such an early age and vowed to use it as an example of what not to do when teaching music or singing. Some in the Aeolian Choir would tell you that it was the best advice that I have ever had.
However, I persevered, and had a lengthy spell with Kilmarnock Amateur Operatic, before joining The Aeolian in 1973 under the baton of the wonderful John Cleland.
Since then we have had only 7 Musical Directors and this more than anything has kept us alert and fresh in our choice of music. In the time since our founding in 1933 we have, like most organisations, had our ups and downs, but the enthusiasm of all associated with the Choir has helped us flourish.
A friend of mine who stood in as accompanist during a spell of illness suffered by our regular Assistant M.D., told me after his time with us, that he had never experienced within a group of men, so little respect and yet so much affection. I strongly believe that it is this bond among the members that is the core to the success we have had over these past 82 years.
During the 2013/14 David Walker took over the role as Accompanist & Assistant Musical Director. David is fast gaining in ability and confidence, and is even insisting on his own discipline when taking rehearsals in Alex Ferguson's absence. Seriously though, it's great to have new blood in our ranks.
This year has seen 7 new faces join us, and if any young man reading this feels the urge to join the Choir, you will be made most welcome. You will experience comradeship like you've never known, friendship, fun, hard work and most of all satisfaction in knowing that at our concerts you will be making someone's night more enjoyable by your contribution of music.
You will see various contact names and numbers throughout our website, but if you have trouble getting any information you need, simply call me on 01563 524122.
Alex Ferguson - Musical Director.

Alex Ferguson has conducted choirs in Ayrshire for many years. He is currently enjoying semi-retirement from his career in Music Teaching and currently works two days per week as an Education Management Consultant. Alex was the founding conductor of Loudoun Musical Society. He has been Organist and Choirmaster at Kay Park Parish Church in Kilmarnock for the past 30 years. Alex has presided over the regeneration of the Aeolian Male Voice Choir, introducing the scholarship scheme to attract younger members and taking it from strength to strength. It is his firm belief that the enjoyment of music is a gift - that music making has no divisions and can bring a sense of well being and togetherness to all who participate. His rehearsals are educational, directional, but above all full of great fun and fellowship.
David Walker - Assistant Musical Director

Derek McKay - Vice President

Willie Wallace - Secretary
Michael Struthers - Treasurer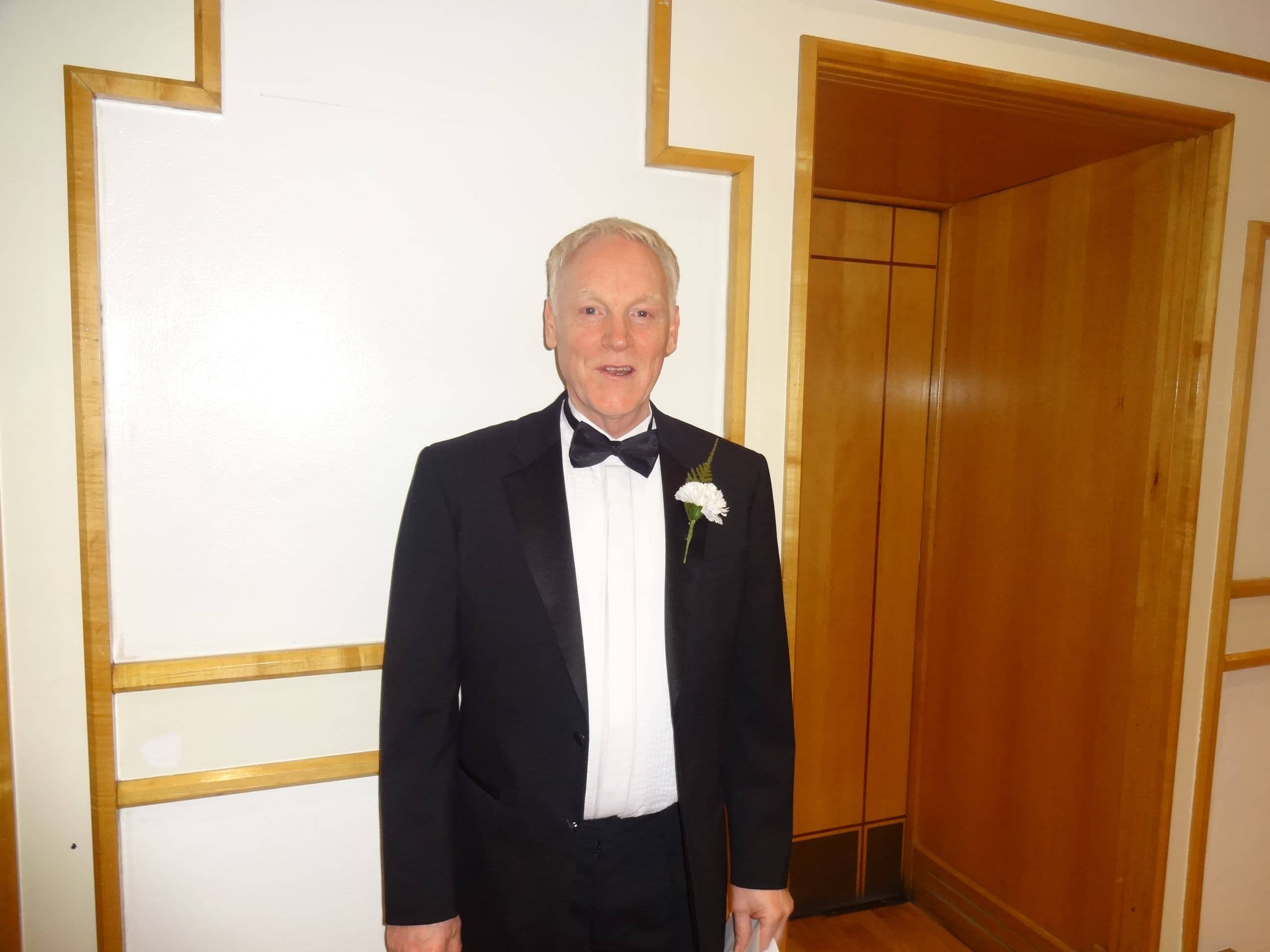 Reg Short & Bill Neilson - Librarians