Derek McKay- President

Words from the President:
When I was at school in the dim and distant past, I played French Horn in the Orchestra and sang a bit in the odd choir. I even went in for a few elementary music exams. I enjoyed going to see orchestras and local shows. Inevitably however this tailed off after leaving and the usual excuses cropped up. University, work, travel and other hobbies. The list could go on. However I always wanted to rejoin a choir and the Aeolian choir cropped up when I came to Kilmarnock for work 15 years ago. The stimulating and friendly atmosphere of the choir and the pleasure of trying to give other people pleasure by performing at concerts and other engagements gave me an unexpected boost. That has continued and it has piqued my interest to join another choir too, participate in some workshops and "come and sing" events and a bit of vocal tuition. As past President Reg Short has said singing is good for one's psychological and physical health. At the end of a hard rehearsal it feels like you have had a good workout at the gym! I have rediscovered my love of listening to and attending many forms of music, rediscovering some and finding out about new ones like major choral works and opera
Therefore I would urge anyone thinking about joining a choir to come along on a Tuesday evening and try it. Maybe your story will have been similar to mine I am sure there are loads of us out there. Although I have now retired I found the choir a great distraction while at work too. So don't say "I will wait till I have more time to come ". That may take forever. There are now 21st century inventions like catch up TV in case you hadn't heard! I can't think of anything good to view on a Tuesday night anyway - is there ever? Leave the computer and social media at home for a change. Please contact me for more information at 01563 573119 or dmckay33@hotmail.com . The old cliché "strangers are friends you just haven't met yet" may ring true.
Derek Mckay
Alex Ferguson - Musical Director.

Alex Ferguson has conducted choirs in Ayrshire for many years. He is currently enjoying retirement from his career in Music Teaching. Alex was the founding conductor of Loudoun Musical Society. He has been Organist and Choirmaster at Kay Park Parish Church in Kilmarnock for the past 30 years. Alex has presided over the regeneration of the Aeolian Male Voice Choir, introducing the scholarship scheme to attract younger members and taking it from strength to strength. It is his firm belief that the enjoyment of music is a gift - that music making has no divisions and can bring a sense of well being and togetherness to all who participate. His rehearsals are educational, directional, but above all full of great fun and fellowship.
David Walker - Assistant Musical Director

Al Grant - Vice President

Willie Wallace - Secretary
Michael Struthers - Treasurer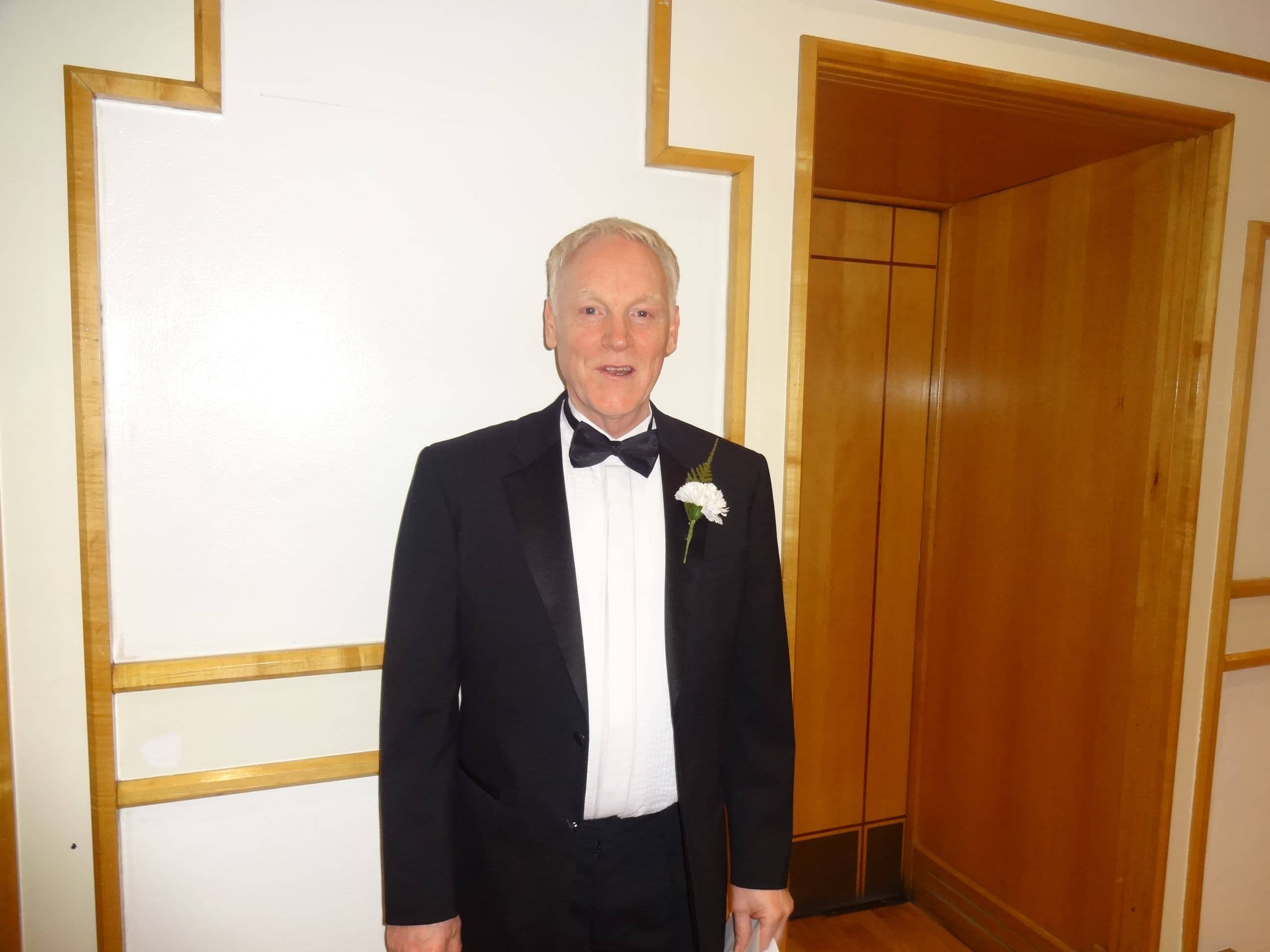 Reg Short - Librarian