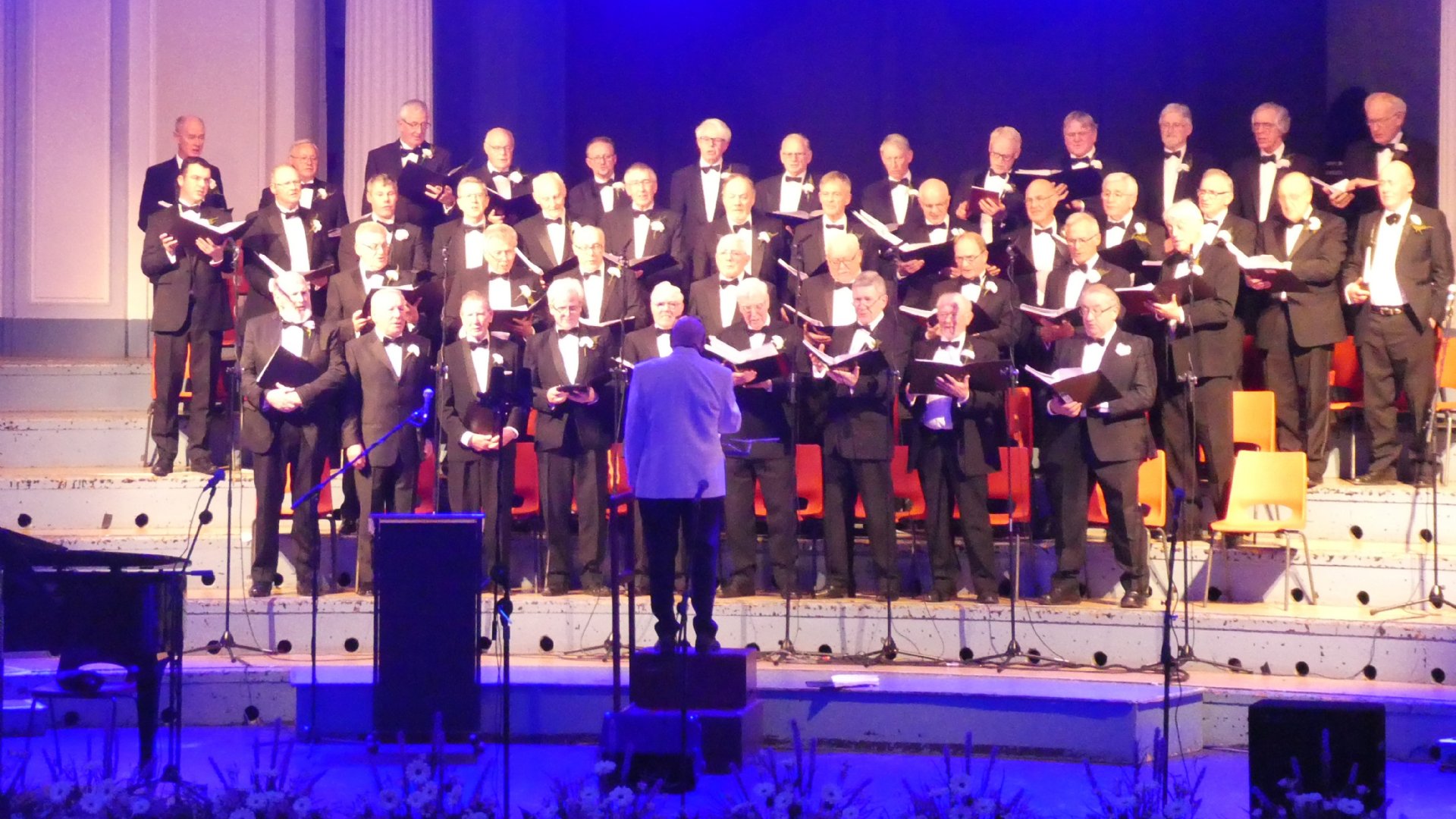 2019 Annual Concert Review
in General April 10, 2019
Encore, Encore - The Aeolian Choir an appreciation by John Samson
I have had the pleasure of hearing and enjoying the Aeolian Male Voice Choir over many years however I must say that I enjoyed the 2019 Annual Concert more than any other. The choir were superb and all the men appeared to be thoroughly enjoying their singing. The choice of songs by Musical Director Alex Ferguson was varied and the audience were mightily entertained by the range and choice and enjoyed every one of the choir's 21 songs. The show songs from Chess, LesMis, Miss Saigon to The Greatest Showman and some golden oldies from Carousel and Ghost

were a perfect balance with the pieces chosen by the wonderful soloists and each song was beautifully caressed and diction clear to allow maximum enjoyment.
The soloists were well known to the choir as they were all members of Loudoun Musical Societies cast in such classics as "Joseph", "The Producers" My Fair Lady, West Side Story, Rock of Ages and Jesus Christ Superstar and they brought us extremely popular solos and duets from shows and classical songs, old and particularly new songs which were a treat for East Ayrshire audiences. The new songs included highlights from "Dear Evan Hansen", "Miss Saigon", "Les Miserables", " The Witches of Eastwick" and "The Greatest Showman". A particular favourite with the audience was when the soloists collaborated with the choir in such items as "The Prayer", "Bui Doi"& "One Day More".
The whole evening was a tribute to the musical skills of Alex Ferguson and David Walker; they planned, prepared and executed the entire programme and every item with amazing expertise and energy. I particularly enjoyed "Unchained Melody" "Bring him Home" with soloist Neil Sommerville, "Kalinka" with soloist John Goodwin, "Those were the days" with soloist Tom Adams, "Tell my Father" from the American Civil War musical and "Lean on me".
Overall all the choir items were memorable and were a testament to Alex and David's preparation and performance skills. A wonderful evening was had by all and on behalf of your audience I would like to shout out "Encore!, Encore!" and we fully expect next years show to be "Back by Popular Demand". More strength to Alex and his bunch of Greatest Showmen!